The french legume pastas win the first prize in Italy !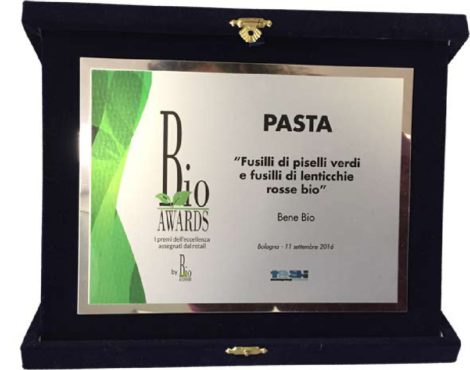 Exporting organic gluten-free pastas to Italy is a challenge!
And yet, in just two years, sales reached the symbolic level of one million euros at our Italian distributor.
A quality recognized by the profession and rewarded
Indeed, it is marketed with the private brand BENE BIO of our Italian distributor that the French legumes pastas have won the prestigious first prize of their category during the organic fair SANA in 2016.
The success of genuine technical know-how
Indeed a proof of the extraordinary know-how of this Provençal SME. It has developed a manufacturing process adapted to the legume flours – lentils, chickpeas, etc. -. These are more complex to process than the gluten ones. And in fact Italy, happens to be behind Germany, the 2nd largest export market of the french manufacturer.
Success through Innovation
In order to reinforce this position, the pasta company intends to maintain its place on the Italian marketplace thanks to innovations. At the Biofach exhibition, she presented new pasta formats made of brand new raw material combinations.