Fine chocolates the French way listed by a major European distributor
Filed under: Non classé, Résultats
Comments: None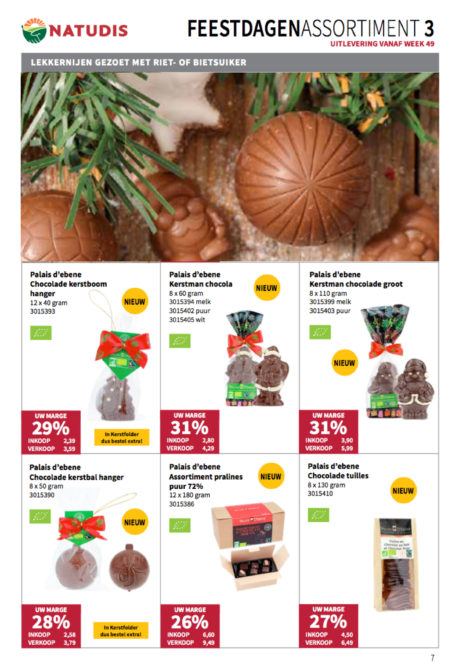 NATUDIS, the first distributor in Holland & Belgium chooses the French bio chocolate
Today, NATUDIS BV is No. 1 in the Netherlands:
It is at once, one of the most important European wholesalers; delivering in the Netherlands 500 independant organic outlets with 9,000 SKU's ; But also, the franchisor of Natuurwinkel; A chain of 50 supermarkets enjoying an ultra fast development in the Netherlands.
Its subsidiary in Belgium, Hagor-Bioservice, is the main distributor of the flat country. An alliance on the scale of an ambitious export strategy for the French organic chocolate factory
In conclusion, thanks to this agreement with an international distributor, the French bio chocolaterie added one more link to its international network.
However, the partnership needs to be consolidated by commercial success before being expanded; This is the whole stakes of this test phase.