Organic whole pasta, produced in Provence in the Danish retail trade
Filed under: Non classé
Comments: Comments Off on Organic whole pasta, produced in Provence in the Danish retail trade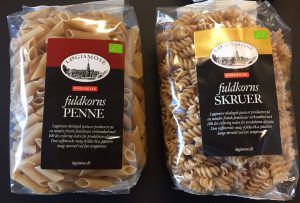 A major Danish retailer chose a Provencal manufacturer for his organic pastas range.
In test in 475 stores, the products will be available to the consumers in all the organic / deli corners the NETTO supermarkets.
A success for this discreet but efficient family business that cultivates excellence since 1936.