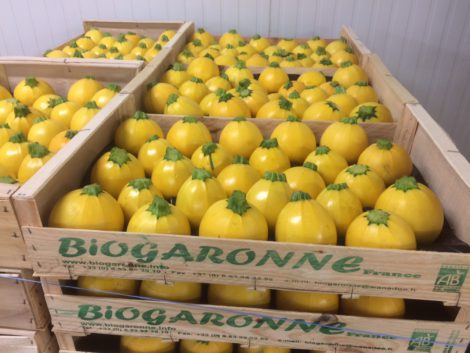 Export French Fruit & Vegetables, not an easy task at all !
French organic F & L are at the international level in competition with producing countries whose organic regulations and production costs are far less constraining. This makes it difficult to make french export price accepted. It's going against the DNA of buyers and importers which is to buy systematically at the lowest cost.
For a fair remuneration of producers
Therefore, the challenge is to convince buyers and importers to play the card of a quality whose consistency will be remunerated by a price higher than the lowest one-time prices.
The demand of our producers for the quality of their products, their maturity for example, thus finds a fair remuneration.
Fortunately, this is the organic world. A universe in which there are still stakeholders favoring quality, partnership with producers, values ​​that they have been able to share with their customers and final consumers.