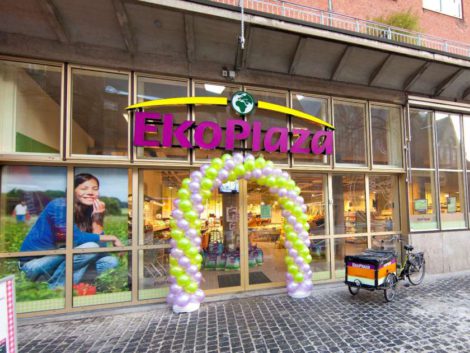 Two new bio trade-fair chocolate bars at Ekoplaza, the leading organic supermarkets in the Netherlands
It is always a particular victory to have a French product listed in the Nederland, a market renowned for its penchant for the lowest price, sometimes to the detriment of the taste and nutritional qualities of the products. These two new bars bring to 10 the number of bars stocked in this network.
Our strengths facing the competition of organic multinationals
As always, we are facing powerful international brands, supported by significant promotion budgets and offering extended ranges. In order to win, we promote our own cocoa supply chains in Sao Tomé, Dominican Republic, Ecuador and Peru; guaranteeing a traceability, a true Trade-Fair policy and the distinctive flavors inherent to these great terroirs of chocolate.
Exporting French confectioneries as chocolates, a challenge
Difficult indeed to get foreign buyers acquainted to the chocolate the French way, strongly tasting cocoa. This is not the norm of many foreign markets that have accustomed their consumers to "chocolates" loaded with butter and sugar and therefore more flattering to the palate. Moreover, since cocoa is more expensive than sweets and fats, french prices are not the best price oriented in the marketplaces.