Biofach 2022…end of July… the buyers were at the beach…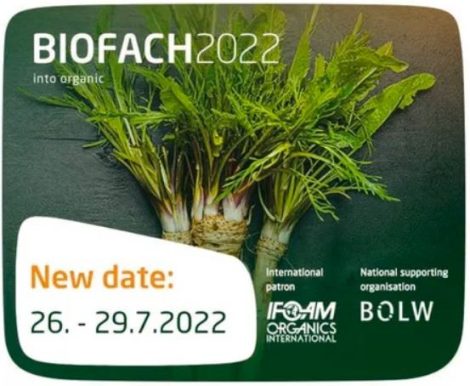 An unrecognizable fair, with aisles doubled in width, occupying a minority of pavilions
From the entrance hall, the absolutely deserted cloakroom set the tone.
On the other hand, a fair whose comfort greatly increased, because quiet and more pleasant to attend.
And on top, Nuremberg July's terrasses and café much more pleasant than their winter version :+))
As usual, the secret… a meeting schedule set up a way ahead
Given the shortage of buyers at the show, it was better to have ensured the availability of the few present well in advance.
As a result, a few meetings took place, but much more extensive and de-stressed… given the lack of exhibitors and activity at the show.
For the few courageous exhibitors, a positive result… but only two days out of five!
Down the road, only two days (out of five that the show lasts) welcomed buyers.
The 2022 summer Biofach season will therefore not have been successful; …except perhaps for the organizer and the resellers of the national pavilions….
The stand on the France Pavilion paid full price, would have largely deserved a 50% discount on its price, the drop in attendance being so largely predictable.… Many exhibitors have made the remark to the managers who affirmed… "… to bring up information…" … With that… There is no doubt that the 2023 tariff will be adjusted!