J SAINSBURY'S COOKS WITH MIDI CONSERVES TAPENADE
Filed under: Uncategorized
Comments: Comments Off on J SAINSBURY'S COOKS WITH MIDI CONSERVES TAPENADE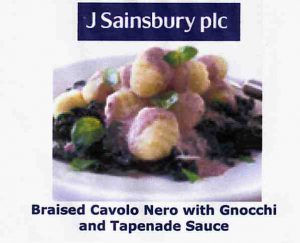 The major UK retailer have choosen Midi Conserves from Bollene (northern Provence) for its own label range of spread, dips and sauces from Provence.
The web site of J Sainsbury's shows 4 recipes out of Midi Conserve tapenades (green & black).
This project launched in January 2001 and drived the same year by Jean-marc Denan was then managed by Midi Conserve's team in 2002 for the factory audit and the final range specifications.