Organic Colored Pestos in Switzerland and the U.A.E.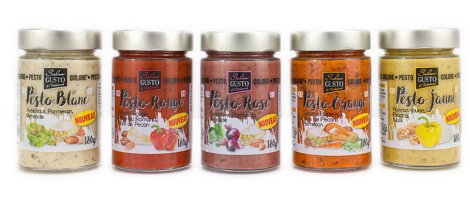 Following Biofach
Two leaders in organic distribution inSwitzerland and the United Arab Emirates said yes simultaneously
Yes to the listing of this brand new range of Provencal colored organic Pestos.
Once again Biofach is an excellent launching pad for new products
Despite the health crisis
Innovation and commercial obstinacy were the weapons to overcome the current reluctance.
One of the arguments that was carried out is that this crisis will last a long time. This is why it is necessary to move forward as usual, regardless of the particular climate of the time.