To export to Denmark, the country of the 1st organic consumers in the world!
Filed under: Non classé, Résultats
Comments: None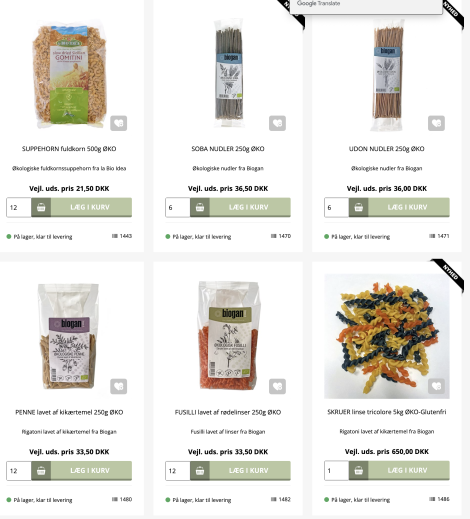 French organic gluten-free pasta in Denmark with Denan & Associés
With 14% (2020), the organic market share is the highest in the world
A small country of nearly 6 million inhabitants but a large organic country; even in the midst of the current economic turmoil.
So, a market to pamper beyond its quantitative volume, for its qualitative potential.
Hegemonic domination of the GMS
In fact, there are hardly any organic shops in Denmark.
With 29% organic market share in 2018, Salling Group and its leading brand, the discounter Netto (more than 500 stores, 17% organic market share) dominate organic distribution alongside Rema 1000 (Reitan group, 326 POS), and SuperBrugsen (234 POS) from Coop Danmark.
Private labeling, the passport to access this very difficult and expensive supermarket to manage from France
This is why the strategic choice of Denan & Associés is to enter into partnerships with local organic cross-brands; provided that they are implemented in all of these brands.
The example here is a private label range
4 gluten-free pasta intended for packaged retail sale;
1 paste for the bulk market; retail, and restoration,
the 5 are also present on the partner's e-commerce platform.