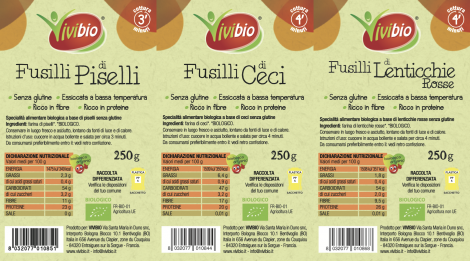 Innovation can beat the nationalism
And our Italian friends are not exempt from it, expert talking 😉! Why do these experts favor the Gluten-Free Pasta of this French manufacturer?
The only Legumes Pastas you can eat al dente
Thanks to an engineering and innovative production process; these Legume Pastas are the only ones resistant to cooking without crumbling.
As such, in 2016, at the Bio SANA trade fair in Bologna, they obtained the 1st prize in their category, awarded by a jury of experts.
Following organic outlets, mains stream supermarkets with a leading organic private label.
With this branding leader in supermarkets, it is all Italians who will cook organic French pasta. But hush, it's a secret, let's not unnecessarily tickle their susceptibility!
Exporting innovative organic products
Once again, qualitative innovation was able to force open the doors of a mass market segment deemed forbidden to an SME