Organic French pasta in the German Reformhaus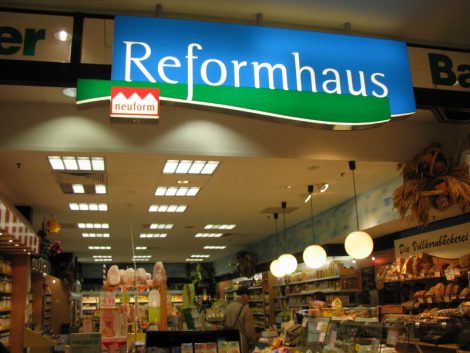 The most compétitive market in Europe
By far the most important in volume and served by very efficient wholesalers and distribution; it offers quantitative opportunities which attract the most competitive manufacturers.
This is why it is the most difficult European organic market to break into, and sustain, for a French SME.
The Organic and Good French food is laboriously "bankable" there !
The French organic know-how, a priority given to flavors and noble ingredients, does not compensate for its high pricing facing of the german taste relative rusticity and its ultra-competitive prices.
So, The French organic pasta brand will find its place, but not in German supermarkets
With this extension, the French organic gluten-free pasta brand will have 13 SKUs in the Reformhaus.
This success is due to the responsiveness and innovative capacity of the SME.
Indeed, the 3 new varieties fill market niches neglected by big-biofabs.