the sea salts of the Ile de Ré in the best german gourmet food retailers
Filed under: Non classé
Comments: None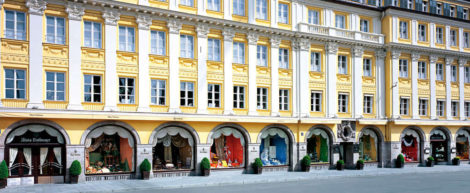 As always, signing the right local distributor partner is the key to the success of a perennial export
First of all, given its price and its exclusiveness the best of the local distributors is absolutely necessary in order to export French delicatessen. But finally, the difficulty is to approach, seduce and motivate such a partner.
Following the success of a first fortnight in 2016, Kaufhof decides to list to the salt of Ile de Ré and wishes to repeat the offer in the 2017 summer. Probably a strong argument that made possible to decide the importer-distributor with the ideal profile – previously identified and prospected  but which had not previously committed.
Test contract
Consequently, a contract is signed which guarantees the exclusivity to this importer for a period of 6 months, renewable once. Time for both parties to measure the value of a long-term collaboration. Winning bet ! At the end of the first six-month period, the importer is convinced. He wants to promote the products on his stand at the ANUGA fait (Oct 2017) and commit to a long-term agreement.
A distributor introduced into all delicatessen circuits
This one-of-a-kind distributor in Germany – of which it is the 2nd generation which is at the controls – has entries in the whole German gastronomic gratin, whatever the circuits:
The main gourmet stores: Feinkost Käfer, Dallmayr, Kurhausgastronomie, … etc
The department stores with corner groceries: Karsdadt, Kadewe, Kaufhof, Globus, Käfer, Meyer, Scheck, Hieber, etc.
5 star hotels and chains of prestige.