Organic flavored salts from the Ile de Ré in Danish supermarkets!
Filed under: Non classé
Comments: None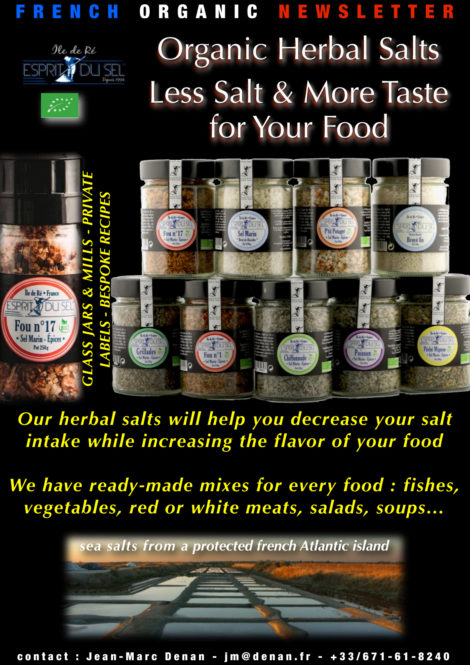 Smart positioning in international organic markets!
Since January 1st, 2018, the range of flavored salts of Ile de Ré is certified by ECOCERT. While the salt and the fleur de sel proper are the subject of an approval of NATURE & PROGRESS.
The Danish consumer is much more expert than the French one; he is very well informed about the origin, recipes and nutritional values ​​of his food.
In this market where competition is raging from all over the planet, the organic argument needs to be legitimized by a nutritional benefit understandable by each consumer. Namely a significant decrease in the daily salt intake.
Thus, a commonplace product, salt, conquers the market of the country where it makes the best living in the world (2017 ranking of The Social Progress Imperative by Michael E. Porter, Harvard and Scott Stern, MIT.)!
When the Danish supermarket likes, it does not count and the 500 NETTO have been able to order by truck.