French Organic fair trade chocolate exported to Australia
Filed under: Non classé
Comments: None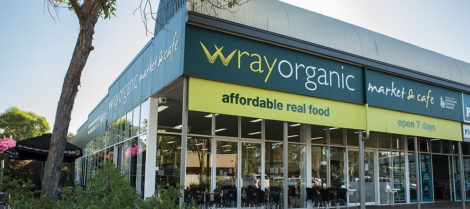 After Europe, North America (Canada and USA); the Australian continent joins the club of french organic chocolates lovers!
It is a long process that has just ended because the first tasting dates from BIOFACH 2014, on the occasion of a private buyer evening.
15,000 km for Australia, 19,000 for New Zealand. Difficult to go further, with regard to the almost perfect antipodes of France.
In organic agriculture, Australia is a champion, since it alone accounts for 39% of the planet's organic surface
In fact a " trompe-l'œil" value due to the gigantism of this country-continent, because only 4.2% (about 5.7% in France) of the agricultural area is organic, mainly extensive grasslands.
A hyper-concentrated retail trade
Two retailers, Woolworths and Coles account for 70 to 75% of organic sales. There are few really specialized organic stores in Australia. There are 10 Wray Organic stores, some local wholesalers with retail outlets. The health food stores – whose main brand is Go Vita (150 PDV) – with a total of 2000 PDVs are the main network selling organic food.