Gluten-free legume pastas in Finland
Filed under: Résultats
Comments: Comments Off on Gluten-free legume pastas in Finland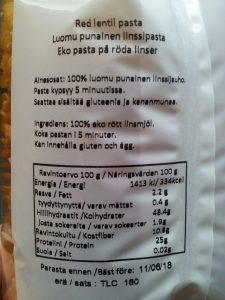 One more success for the French gluten-free pasta, provencal , manufacturer.
This distribution agreement with the largest distributor of organic food in Finland ensures the manufacturer a listing throughout the whole bio independent network and among specialty chains like EKOMARKET .
With this new contract , the whole of Scandinavia es§ covered by partners of choice.