Export in USA
(Français) Le marché US, le plus important marché Bio du monde 44% du marché mondial Vs 42% pour l'UE, environ 20.000 PDV, une seule chaîne - Whole Food Market - réalisant 25% de PDM du réseau spécialisé. Mais c'est aussi " un cimetière de PME françaises" qui s'y sont aventurées souvent sous l'impulsion de conseilleurs inexpérimentés. A n'aborder qu'avec précautions par des PME, et même des ETI, en s'appuyant sur un partenaire local prêt à partager risques et investissements; dont la loyauté et l'engagement auront été testés.
---

The market and the mentality of the US buyers, Jean-Marc Denan practiced them during its three years stay in Los Angeles (California) in the 80's and since its trip at least every two years in this magnificent country. The market of the French speciality food products has always be chaotic, depending of the political climates, so is critical the choice of the local partner.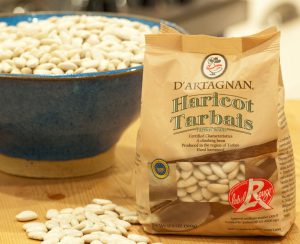 In close partnership with Dartagnan, the American importer created by Arianne Daguin, the girl of the leader of the Hotel of France ( Auch), JM Denan develops the "American"packaging of the Bean Tarbais. A niche product with a first sales forecast of 25.000 units; a first step, modest, towards the setting-up of this product of exception in the USA.