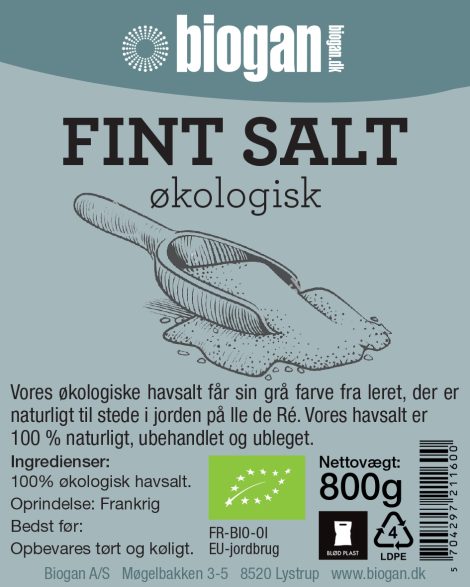 A Danish multi-channel distributor for organic – IGP Ile de Ré salt
Supplier of both food service & the retail trades; this partner-importer will allow Ile de Ré to be present on all Danish organic tables.
This omnipresence is necessary to ensure volumes in a small market. Denmark is a country of less than six million inhabitants.
It is nevertheless the world champion of organic food consumption with 13% market share for €2.15 billion in 2019, €1.93 billion in 2022 (1).
(1) ahead of Austria (11.3%), Switzerland (10.8%) and in sixth position, France (6%)
The challenge here, selling Value Vs the sole price to a private label
The Anglo-Saxon concenpt of "Value" (contraction of "value for money"; in other words the "quality/price ratio") takes on its full meaning.
There are in fact many much cheaper Organic labeled sea salt, from Portugal for example.
In order to maintain its attractive power, a private label, a generic brand by definition, must promote the distinctive signs of the product it will embody. The manufacturer's task will be to get this private label to display them.
At a time when "Organic is not enough", the PGI takes on its full value
It is in the manufacturer's interest to particularize this private label by providing it with its own qualitative differentiation.
Why would the distributor deprive itself of this enrichment of its brand?
On the contrary, its major concern must be to highlight all distinctive signs. And the more specific, innovative they are; the higher the obstacle for a competitor to overcome… and the less interchangeable the supplier will be.