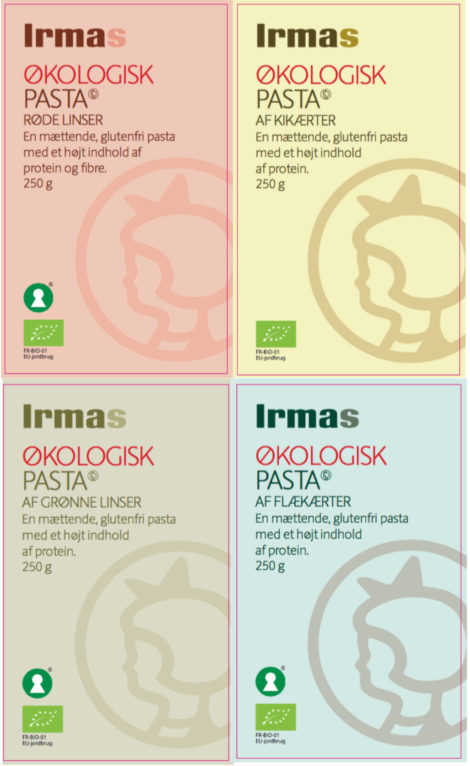 IRMA (80 stores), a premium brand very committed in the Bio
It is a beautiful Scandinavian organic PL that IRMA. Its very neat design symbolizes the rigorous selection and superior quality of the products. This is indeed the case of the French organic legumes pasta that won in Italy (!) the price of the best red lentils pasta.
IRMA belongs to the COOP group (1200 stores), owner of the first Scandinavian organic brand, ÂNGLAMARK
That's why this PL is strategic, it's the first step towards the COOP Scandinavian organic super brand, ÂNGLAMARK sticked in Sweden, Denmark and Norway.