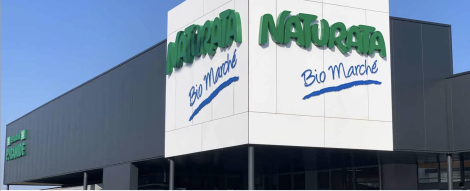 Unique and innovative, this range of organic delicacies with truffles …
Export organic delicatessen! It's done with this refined set of Organic Truffled Oils & Condiments now available in all Naturata supermarkets.
Naturata, 13 points of sale from 300 to 600m2 both retailers and organic restaurateurs.
A leader in organic distribution for a luxury organic range
The NATURATA chain is owned by the Luxembourg group OIKOPOLIS.
It is the largest and oldest organic player in the region with an MSR of over 30% (GMS 60%, other MSB + direct sales 10%).
A small market by size but not by the level of organic consumption
The Grand Duchy of Luxembourg (614,000 inhab.) has the 3rd largest GDP / capita in the world (behind Qatar & Monaco) with 109,000 US $ / capita (France n ° 29 with 43,000 US $ / capita).
It is the 4th largest player in the world in terms of organic consumption per capita.
…; € 203 per person / year, behind Switzerland (€ 288), Denmark (€ 278) and Sweden (€ 237); Germany and the USA tied (€ 122). France was 9th in this ranking (118 €). *
De facto, an ideal market for organic delicatessen!
…; which is aimed at bio-consumers with the highest willingness to pay!
( * ) 2017 figures