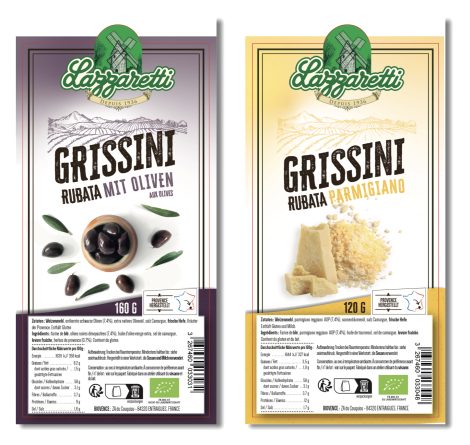 After Pasta (gluten-free) from Provence, Grissinis!!
The border has never been so porous with our neighbours. It is against another transalpine icon that this organic manufacturer based in Provence is successfully challenging.
Here again, it is innovation that makes the difference to export.
Indeed, these Provençal breadsticks show at least three qualitative changes that have been appreciated:
a crispy lamb's lettuce then melts in the mouth;
a frank flavoring 100% from the ingredients;
a short recipe with an attractive nutritional balance.
This successful range diversification is the result of a "step by step" strategy
To come firstly with a "spearhead" range concentrating the differentiating know-how of the manufacturer;
Being offered to the export distributor partner the means to protect themselves from competition and to communicate;
Once confidence has been established, unroll its complements to the range.