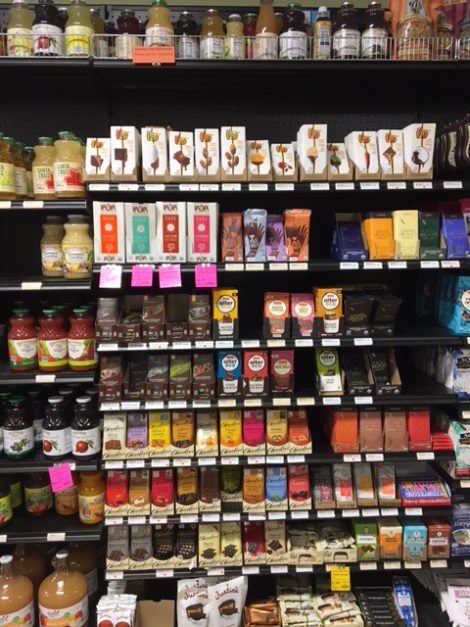 They are all here, …
The French fair trade organic chocolates (the one with the pink shelf-talkers on the picture) under the spotlight in this supermarket of New-Paltz (6,818 inhabitants at the last census) in the county of Ulster of the State of New York.
It is the store manager who took the initiative to reserve the best location of the shelf as he felt in love with the French organic fair / trade chocolate!!
Barely 1 year since the first order left in the USA
No triumphalism, everything remains to be done to conquer the 1st world market of organic food (alone greater than the entire EU market).
However, in addition to the steel motivation and unparalleled professionalism of the local importing partner; these first signs of consumer and distributor craze are really encouraging.
Two new references will enrich the range that will be presented at the NYC Fancy Food Show in late June.