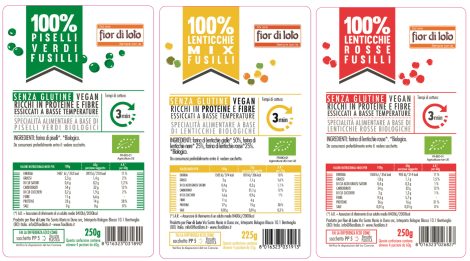 25 kg devoured per person per year (Vs 8 kg for the French)This is why they are readily considered experts in the field.
This Provençal SME is proud to have made Italy its main export market.
This success is mainly due to the innovative manufacturing technology
This Pulse pasta could not be processed so well on standard wheat pasta production lines.
For the simple reason that legume flours have different physico-chemical characteristics.
These Legumes Fusilli can be eaten al dente!
Versus the usual dish close to the very common porridge for this type of pasta.
A specifically developed process, gentle and at low temperature, without industrial additives, respecting the nutritional qualities of the raw materials!