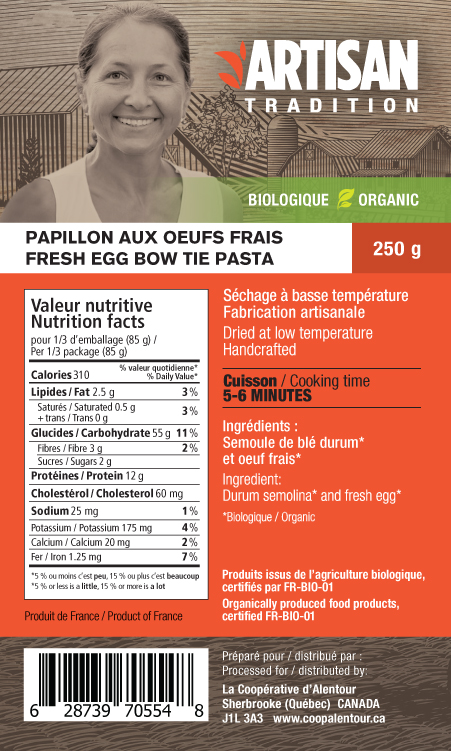 To export fresh eggs pastas in Canada. Nice performance for this Organic Provencal manufacturer
What could have convinced this Canadian distributor to go for French Tagliatelle?
No doubt it's innovation. She won the adhesion of this partner with gluten-free pasta having no tasting equivalence
As a matter fo facts, the door was open with gluten-free organic (legumes) pastas of superior quality than the Italian competition – because cookable Al Dente.
French know-how in the food process can make the difference despite its higher price when it innovates without losing sight of its DNA of culinary excellence. And when he targets the right target.
BTW; Would the Young Organic Foodista (YOF) represent the heart of the target of French Bio? Its medium and long-term export opportunity?
It can be deduced from the fact that this YOF is educated, nomadic, caring for his food and especially ready to pay much higher prices than his elders when it comes to taste quality. For the YOF Organic Food is neither a good-citizen obligation, a choice of life, but a search for pleasure, … free from guilt.